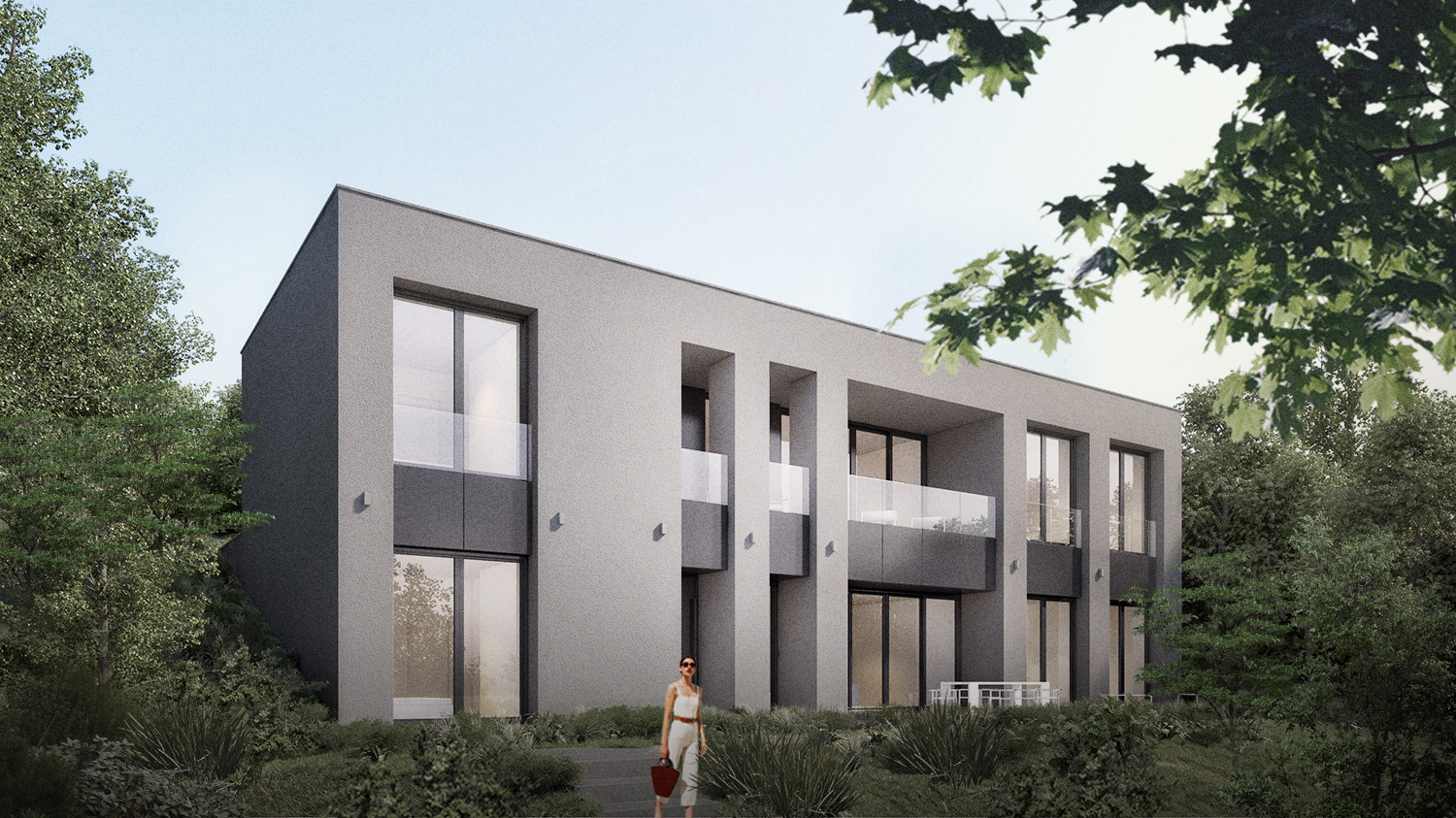 Koncepciónk szerint a tervezett épület egy olyan hasáb alakú tömeg, mely úgy szeli ketté a telket, hogy az két kertrészre alakítja a telket. A kétszintes házban szintenként egy-egy lakás helyezkedik el úgy, hogy az alsó lakás a keleti udvarral, míg a felső lakás a nyugati udvarral kerül kapcsolatba, teljesen privát kerteket eredményezve ezzel. A szigorúan szerkesztett tömeg eleganciát, rendet, fegyelmet sugall.

We designed an apartment building with three units on a hillside in District 12. The apartements and the parking lot were all placed in their own cubical mass. These masses are sunk into the terrain and sat on each other in such a way so as to provide a separate entrance for each apartment at their local ground level. The dynamic of the prisms is the result of functionality, however, they also contribute to the characteristical architectural view of the building.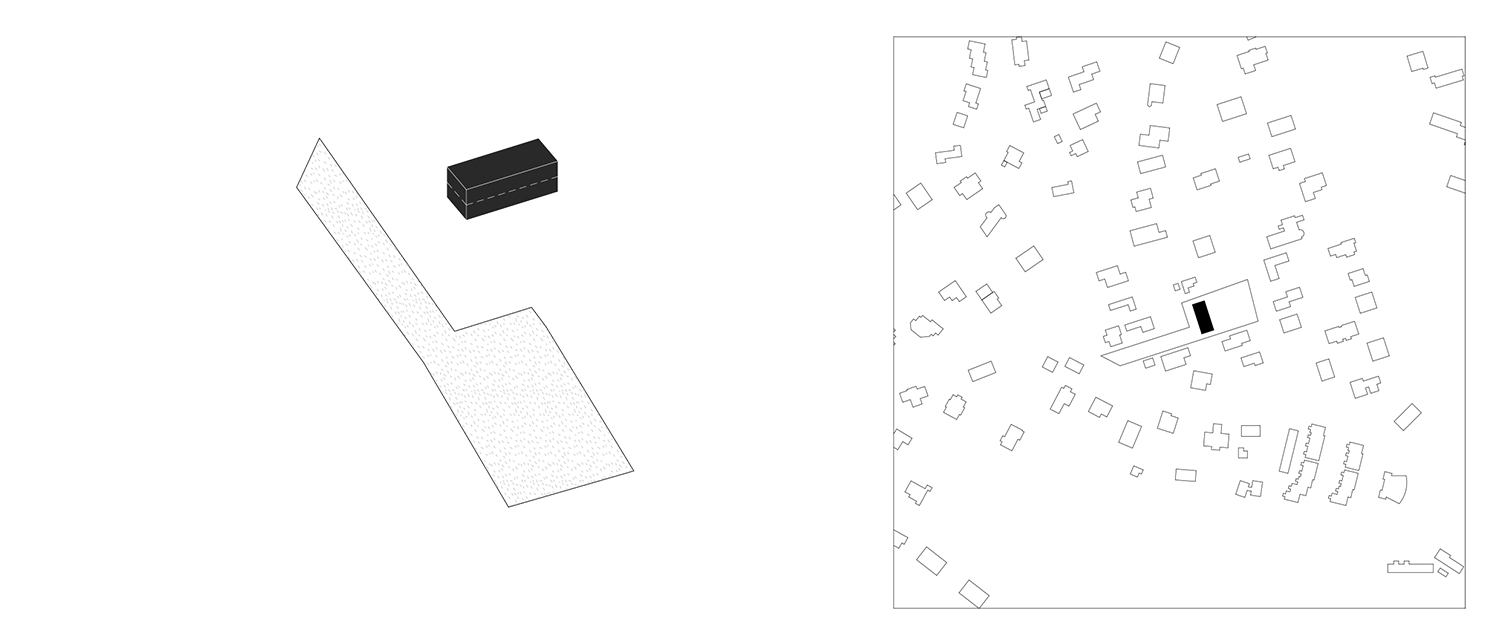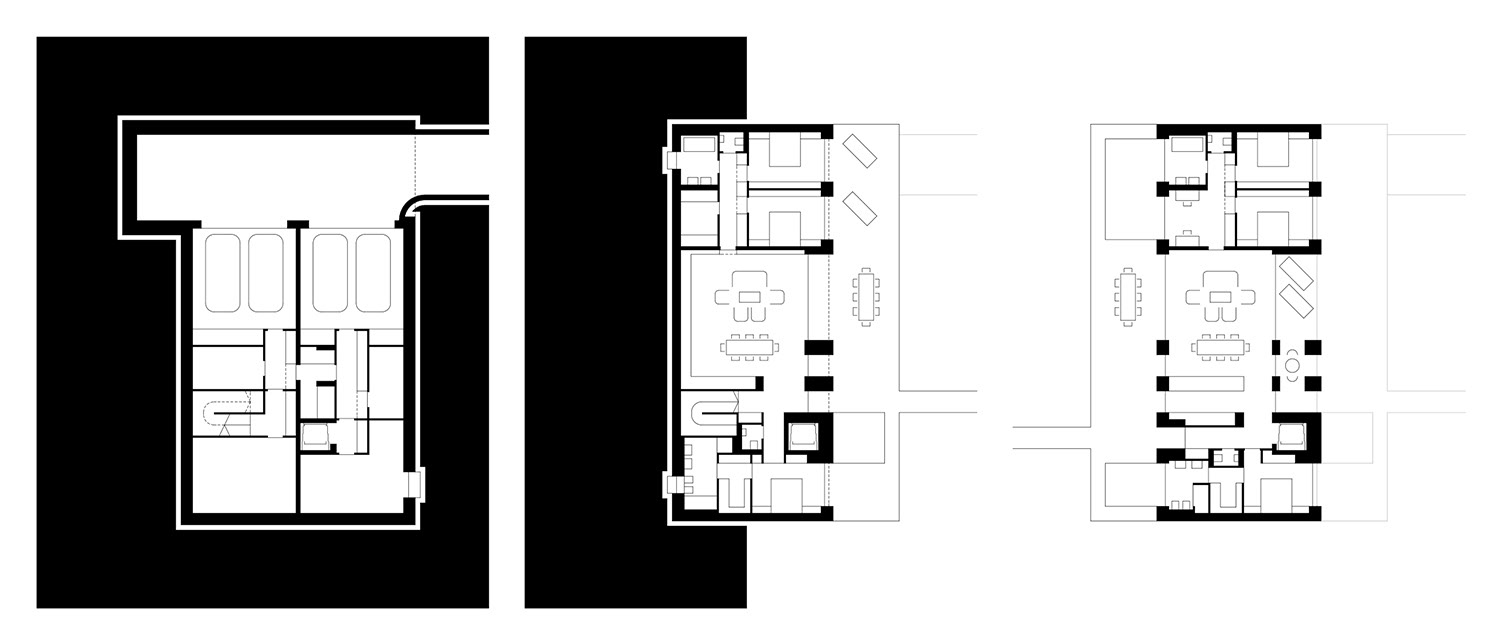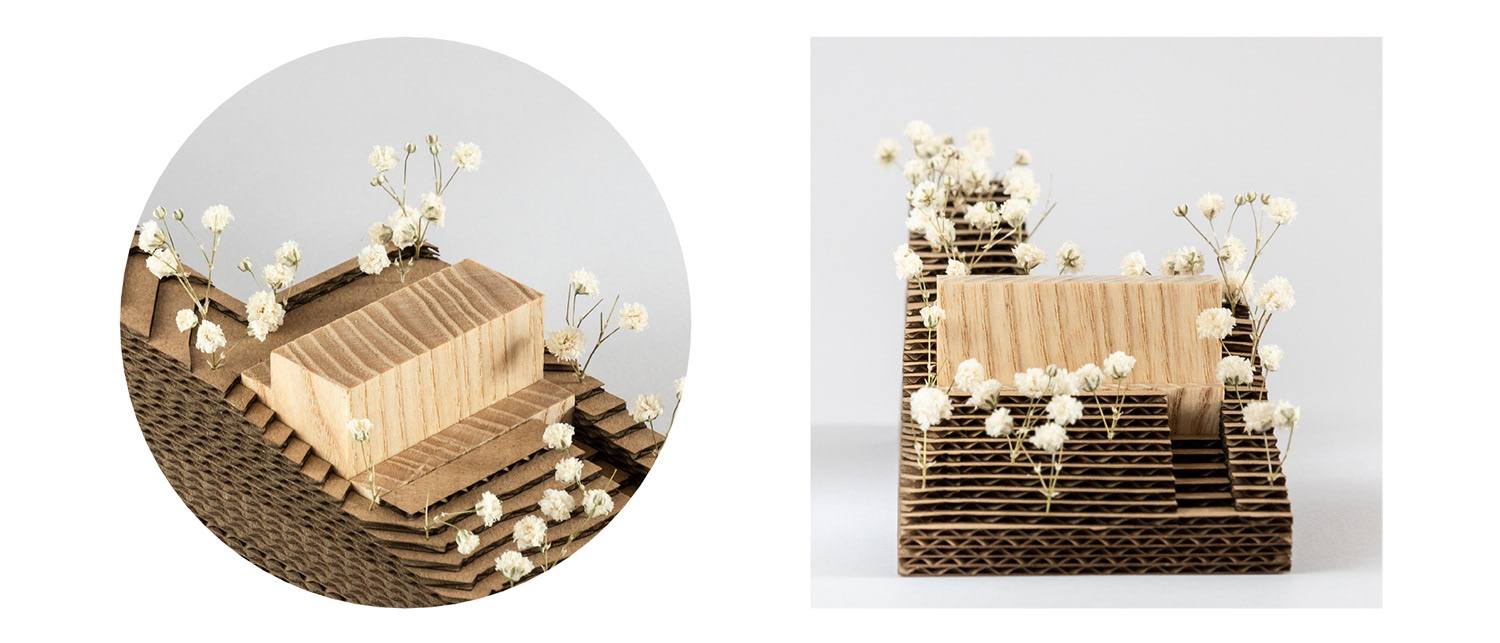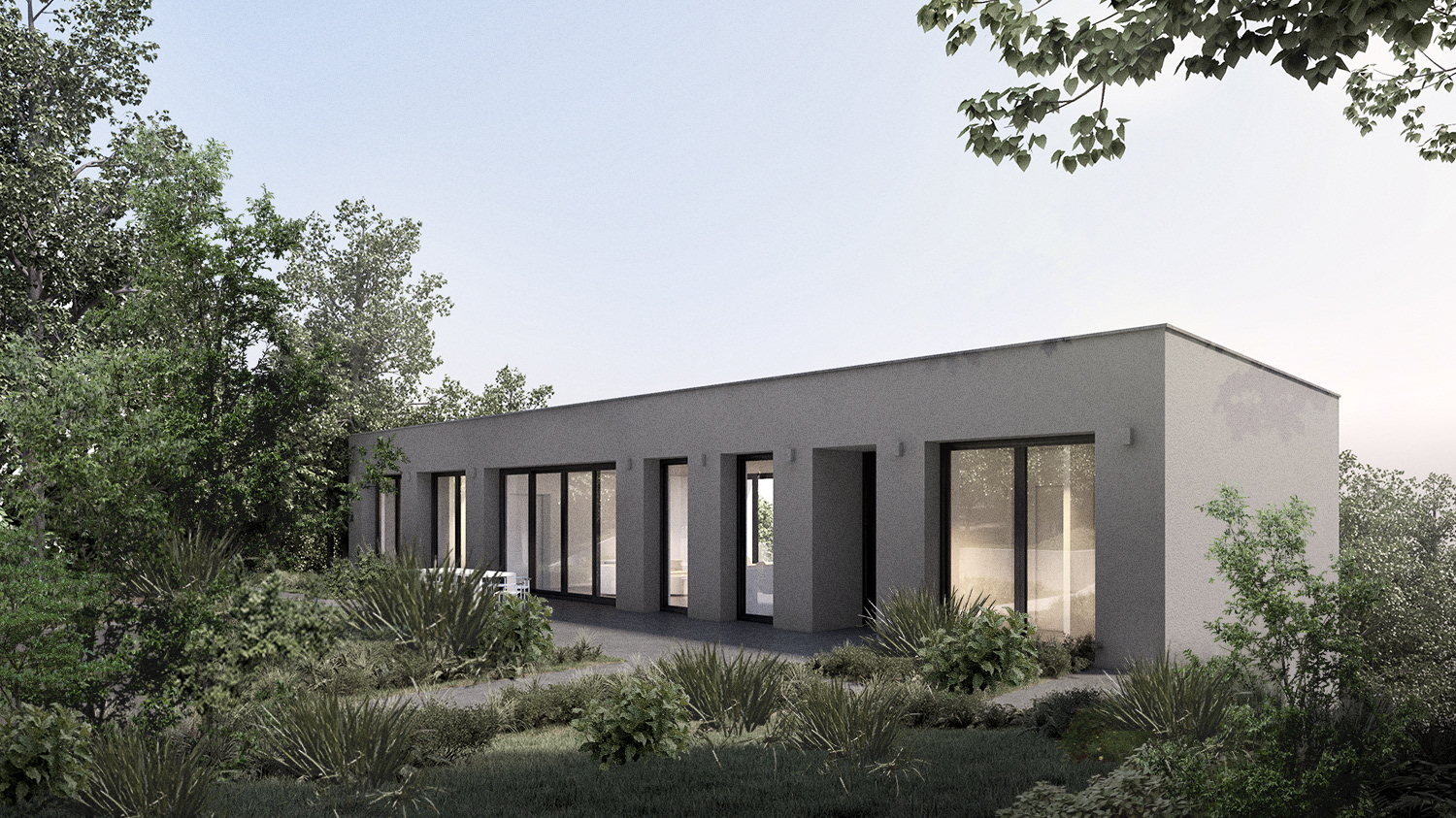 építészet/architecture: Batizi-Pócsi Gergő, Batizi-Pócsi Péter /batlab architects/
statika/statics: Darab Krisztián
épületgépészet/mechanical engineering: EDR-Consulting Kft.
épületvillamosság/electricity: DNB Kft.
helyszín/location: Budapest
projekt év/design and construction: 2018-
volumen/area: 450 nm