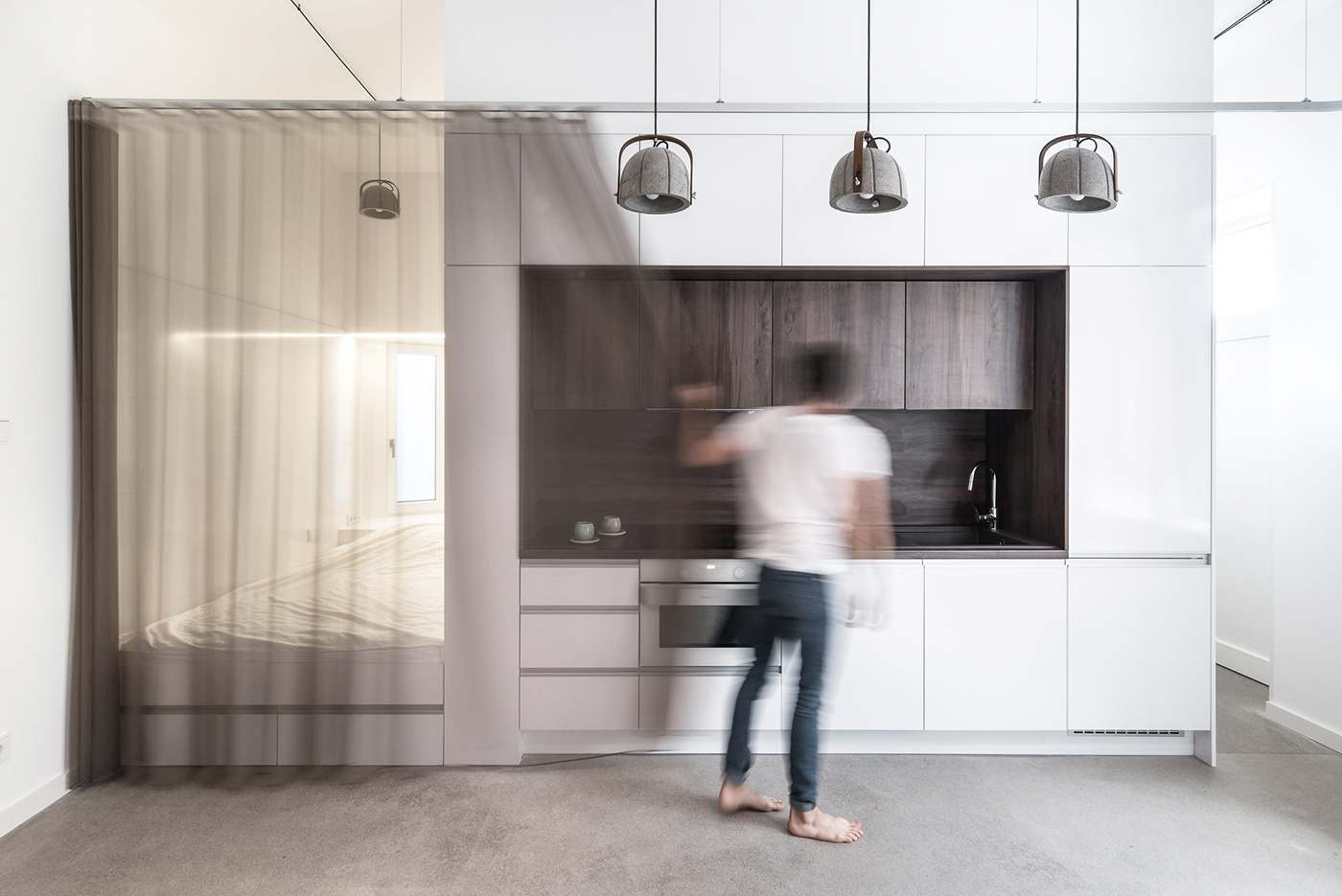 Lakásátalakítás_Dohány utca
A 30 nm-es stúdiólakás bontási munkálatai után csak a határoló falak maradtak a helyükön. A kívánt tereket a praktikum és a funkcionalitás alakította. A térbe helyezett konyha-fürdőblokk alakítja az előteret, a nappalit-étkezőt és a hálófülkét. A térbe helyezett függönyrendszer a terek közötti határokat jelöli, a textil mozgatásával jelzésértékű térelhatárolás jöhet létre.

 

​​​​
In this 30 m2 studio apartment, after the demolition works only the partition walls were left intact. Desired interior spaces follow practical and functional aspects. The stand-alone kitchen-bathroom block shapes the entry, the living-dining room and the sleeping cabin. Zone borders are marked by curtain systems that allow symbolic separation by moving the textiles.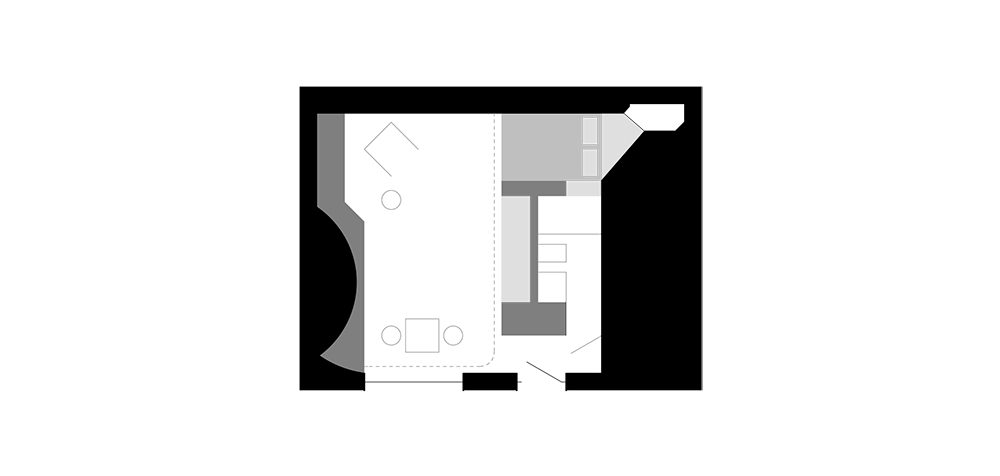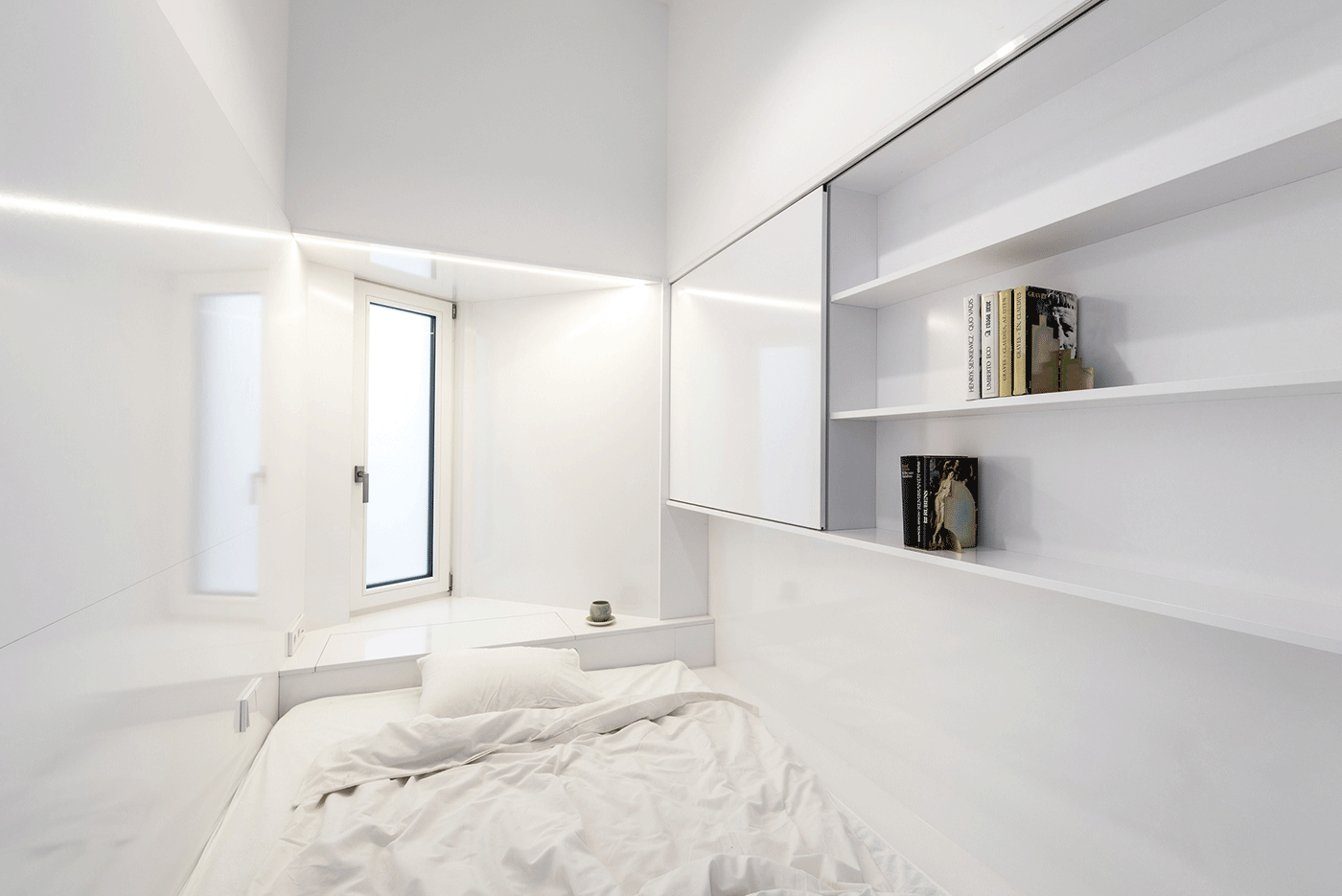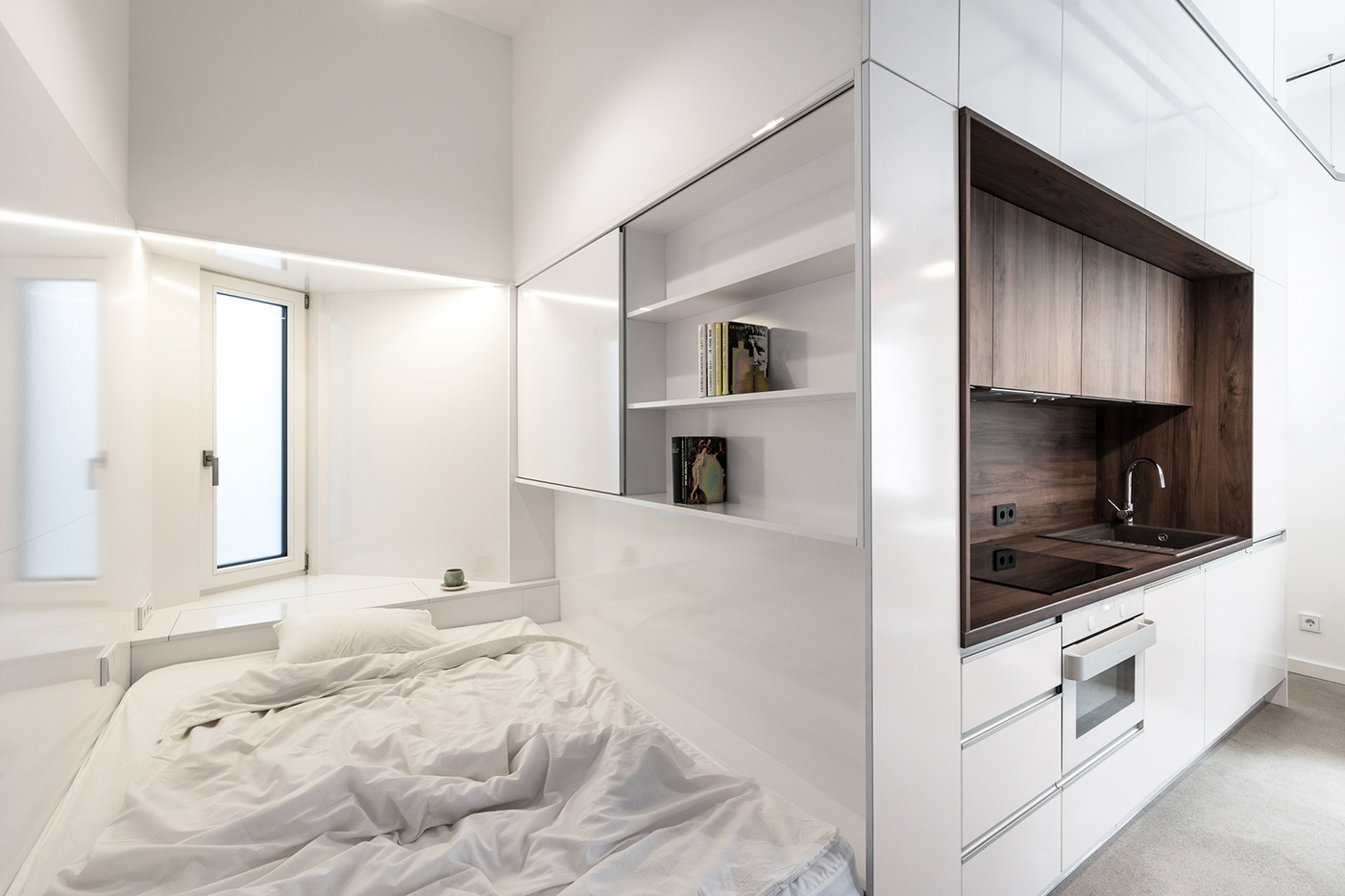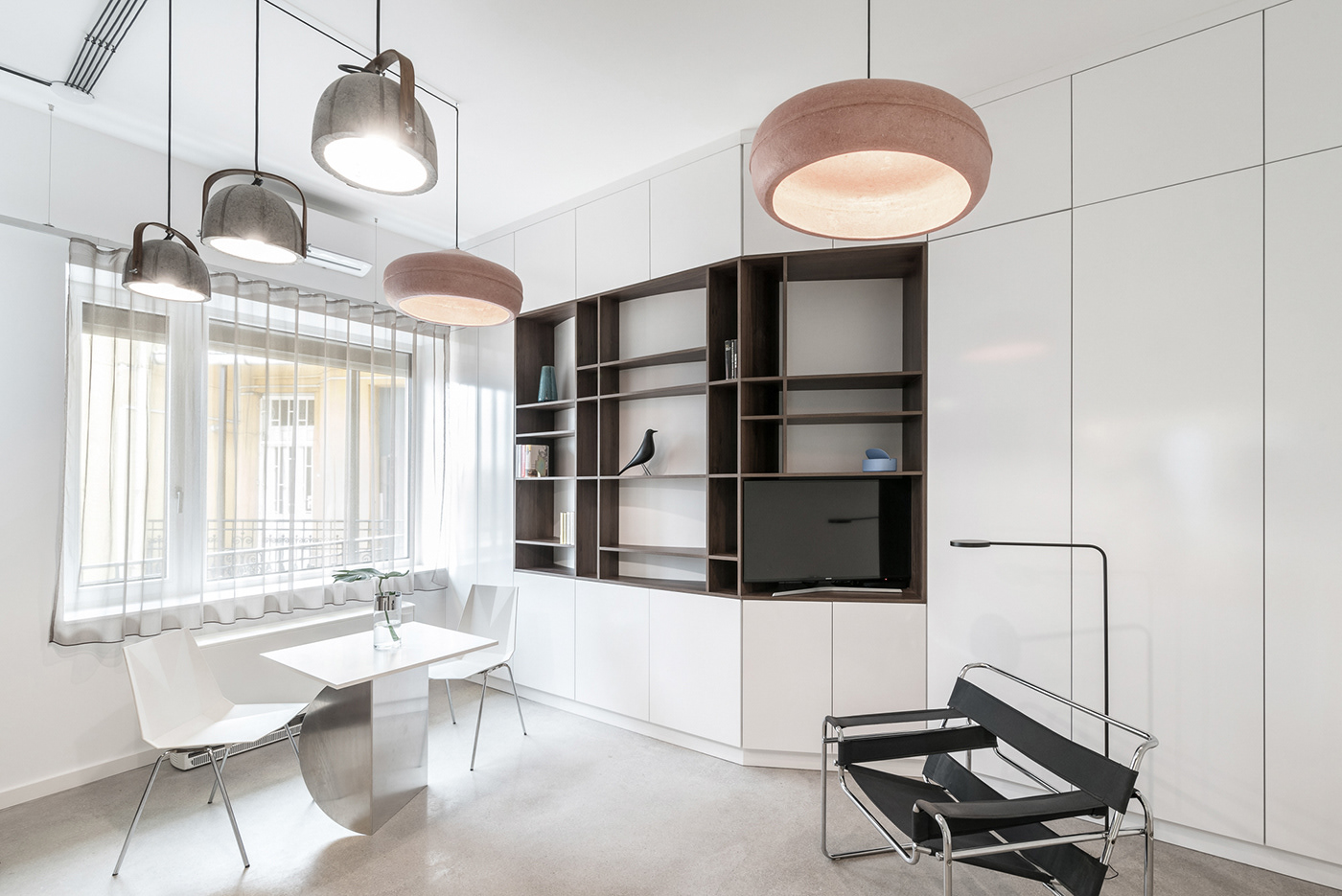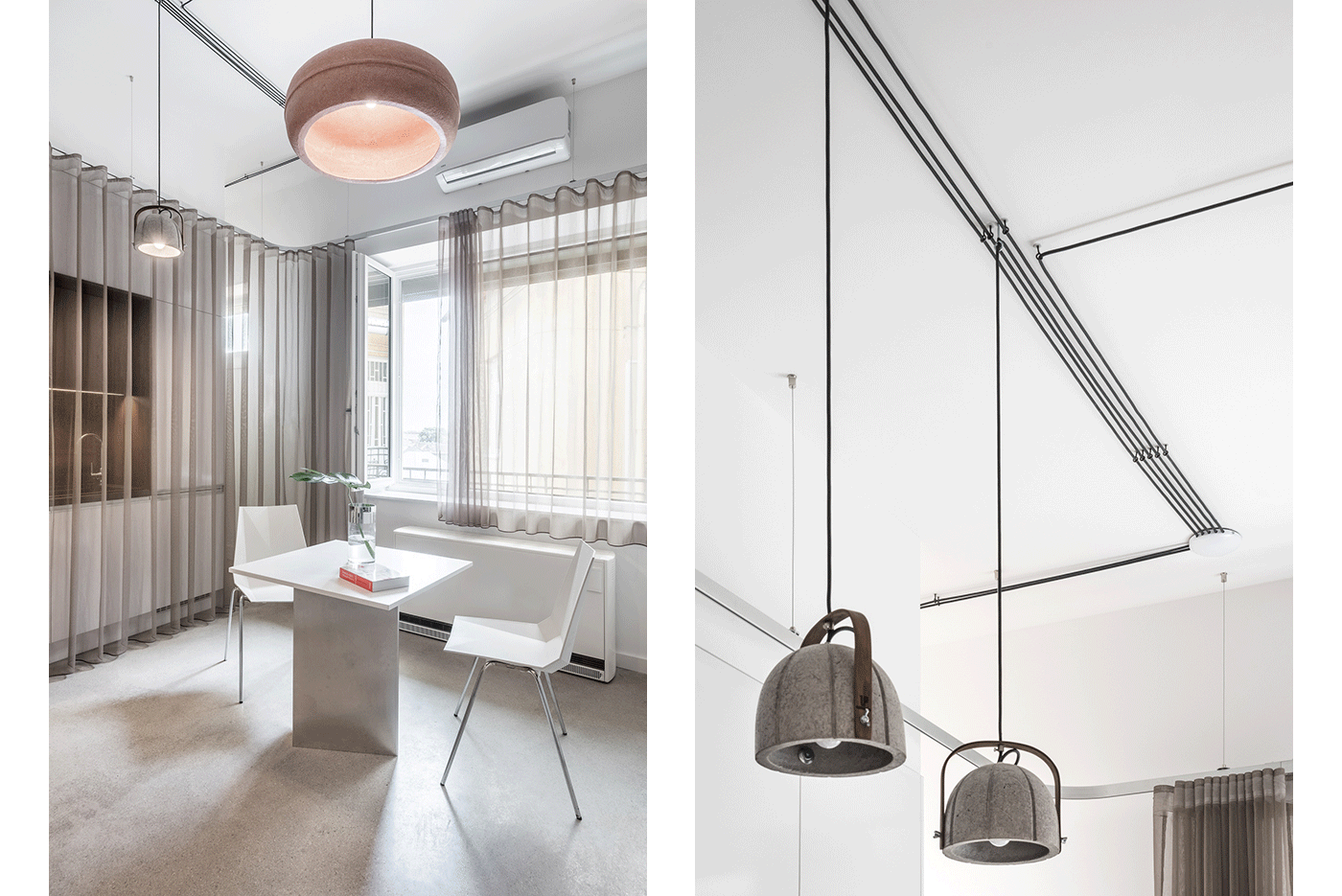 építészet/architecture: Batizi-Pócsi Gergő, Batizi-Pócsi Péter /batlab architects/
generál kivitelező/general contractor: BB Industry Kft.
lámpák/lamps: Korlarevics Rita /PAPER UP!/
"3legs" asztalok/tables: Studio Nomad

helyszín/location: Budapest
projekt év/design and construction: 2018
volumen/area: 30 nm
video: hooh design

képek/photo: Juhász Norbert /juhasz norbert photography/