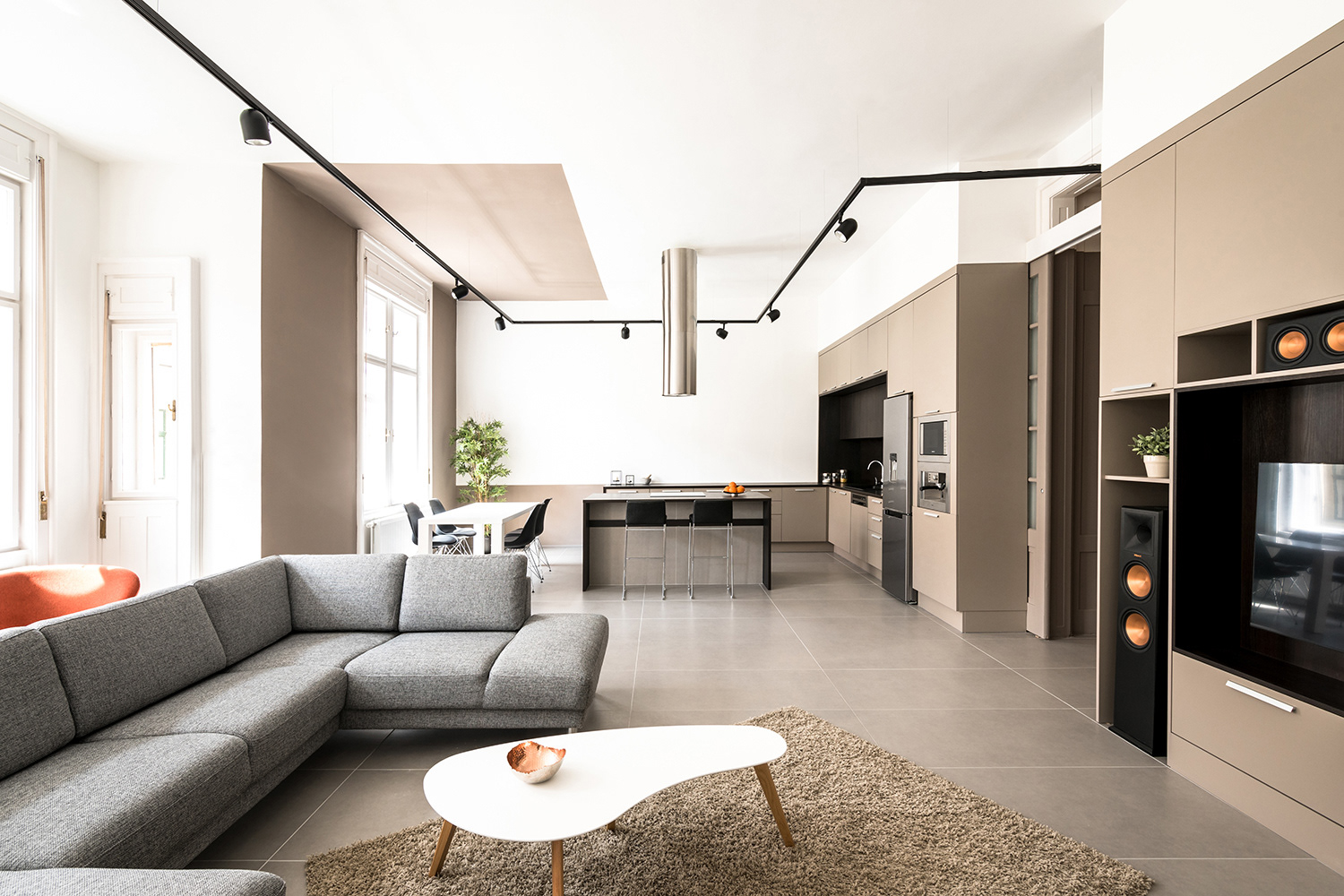 Lakásátalakítás_Szilágyi Dezső tér
Egy tanulmányait Budapesten megkezdő norvég srác igénye egy nappali-étkező-konyha, master bedroom fürdővel, valamint két kiadható hálószoba és a hozzájuk tartozó fürdő kialakítása, mindezt minimális bontással. Egy protézist helyeztünk a lakások tereibe, ami helyenként gardrób paddal, vagy beépített szekrény, létrehozza a hall szűkülő-táguló terét, bekúszik a nappaliba, ahol egyik nyúlványa befogadja az audiovizuális kütyüket, a másik pedig maga a konyha, mely az étkezőben végződik. A hálószobában a barna csáp polc, szekrény, ágy, sőt íróasztal is.
A massza sötétebb színe a fehér falak között karakteres eleme a lakásnak, amely szervezi, rendezi azok tereit.
​​​​​​​

A Norwegian student starting his studies in Budapest requested an apartment-conversion with minimal demolition. Now beside a single-space living-dining-kitchen room there is a bedroom with a separate bathroom and two - rentable - rooms and another additional bathroom for the residents' comfort. We wanted to hold together the spaces of the apartment with a unified element, that incorporates the necessary storages, shelves and table surfaces while narrowing the hall and leading the guests who enter. The dark colour of the mass creates a strong contrast to the white surface of the walls - creating order and connection among the rooms.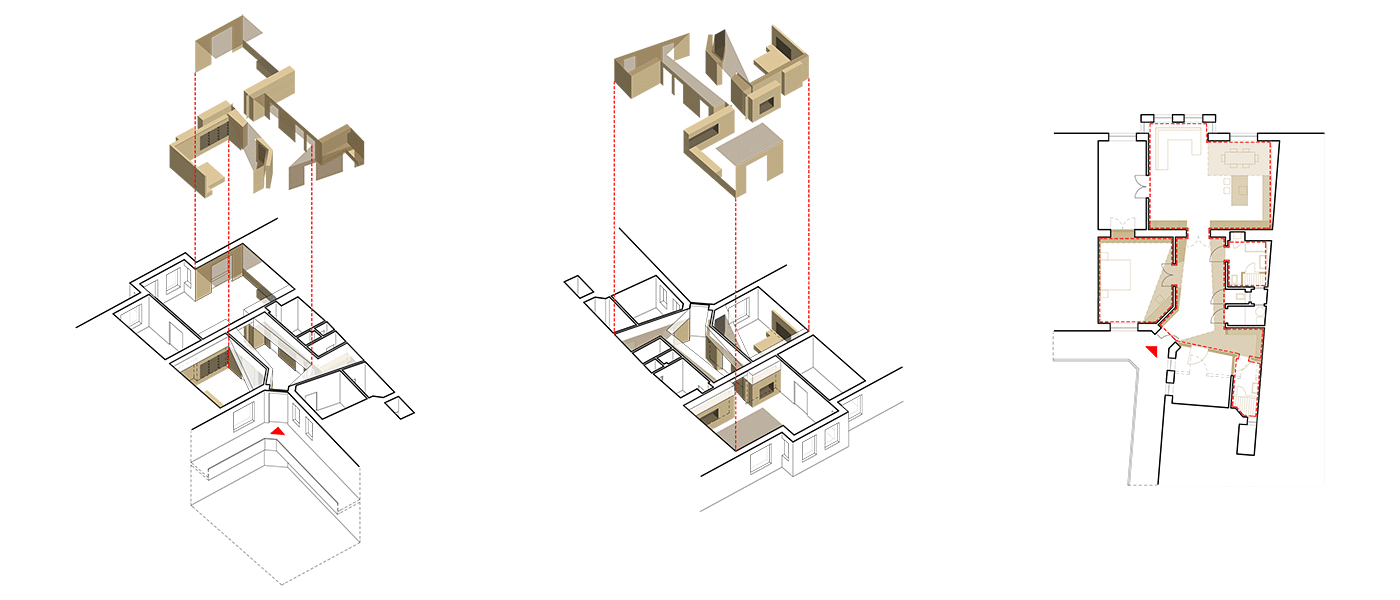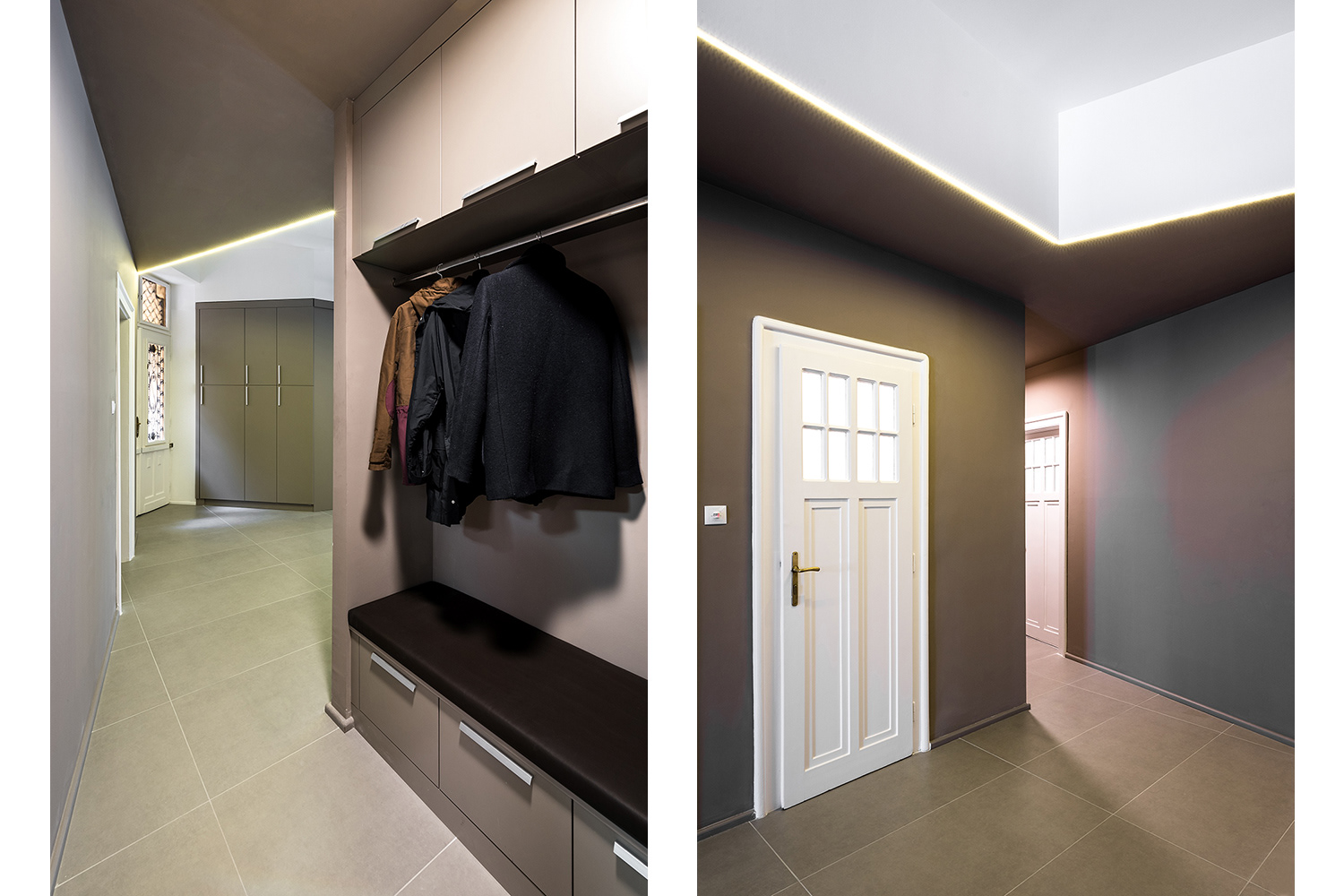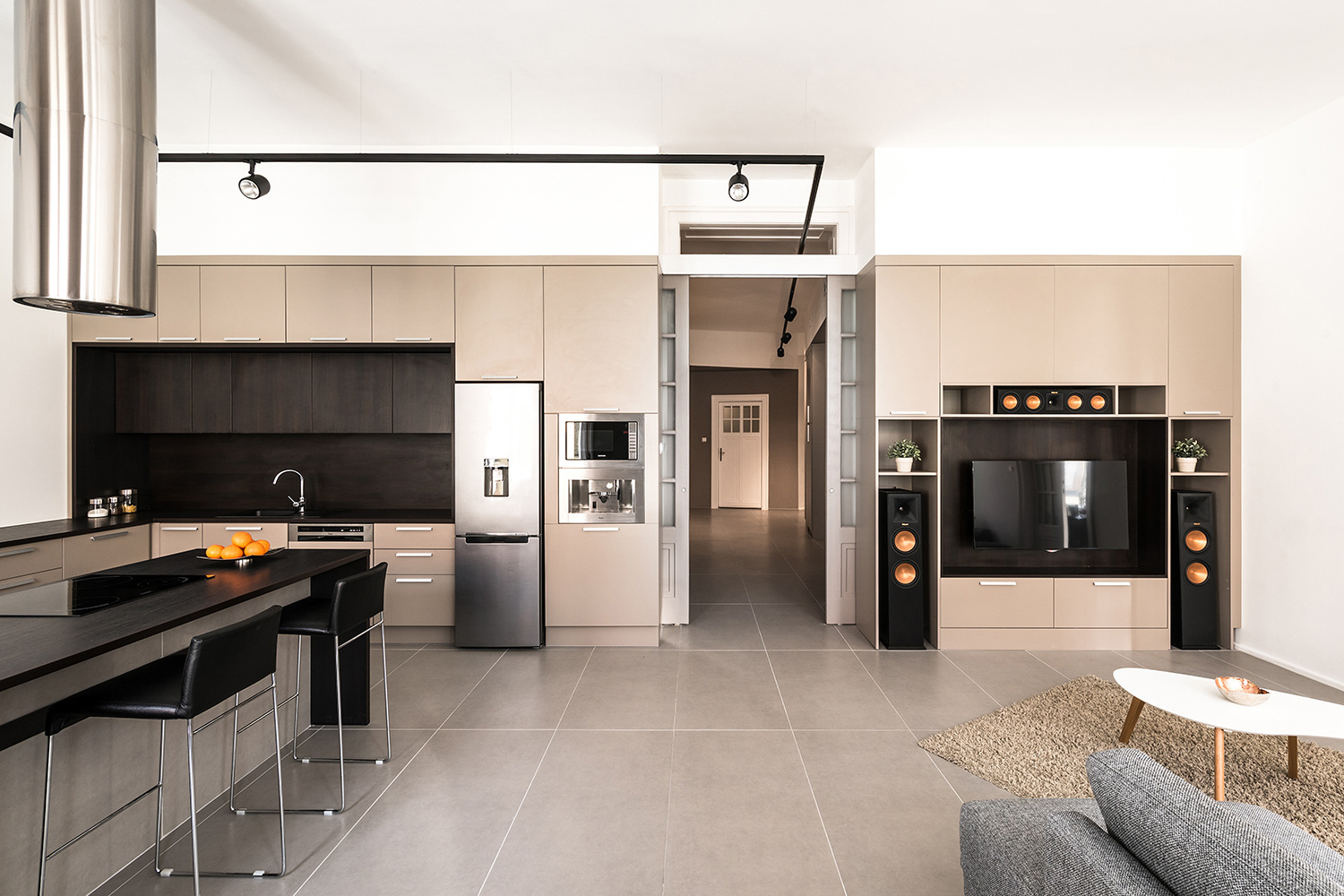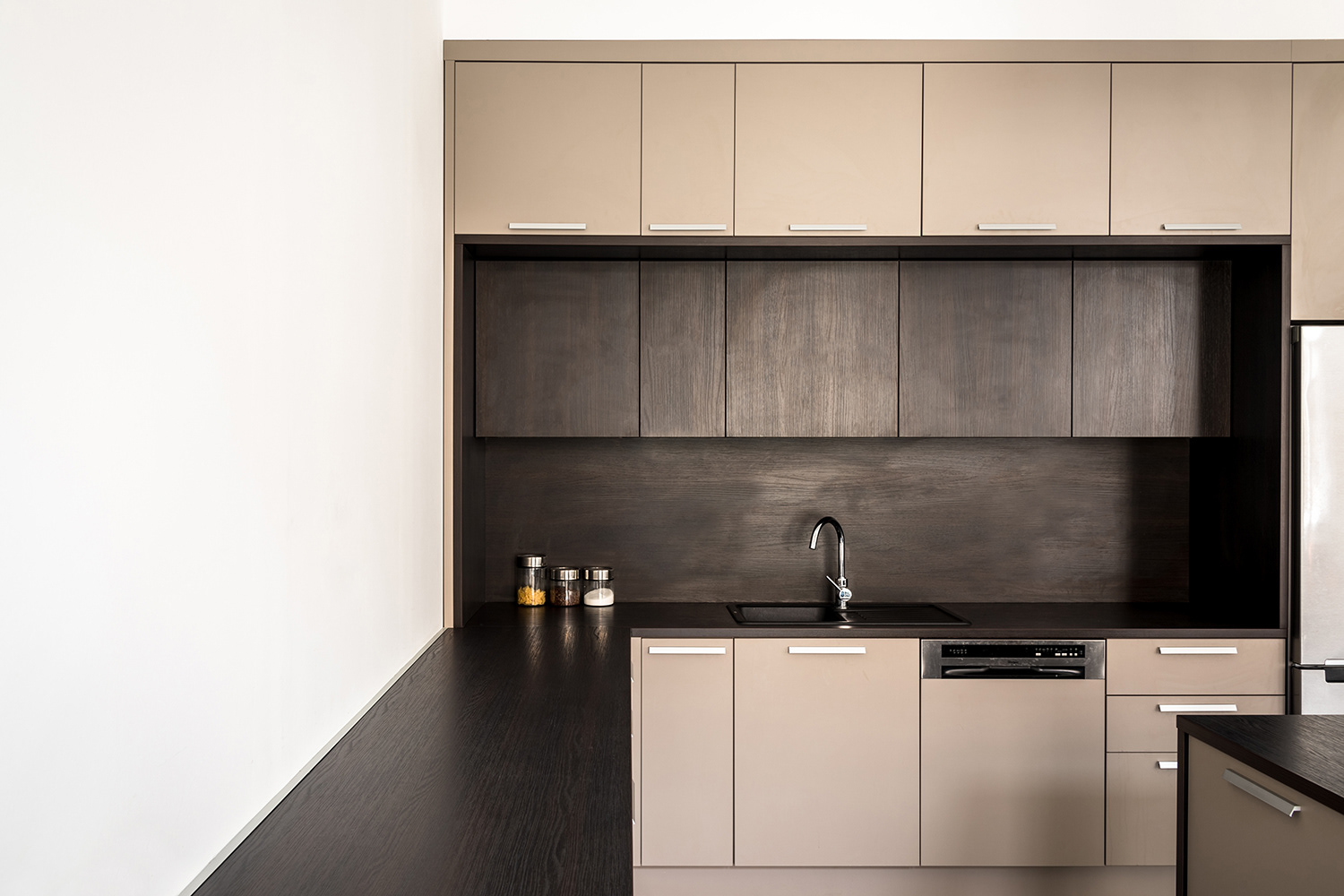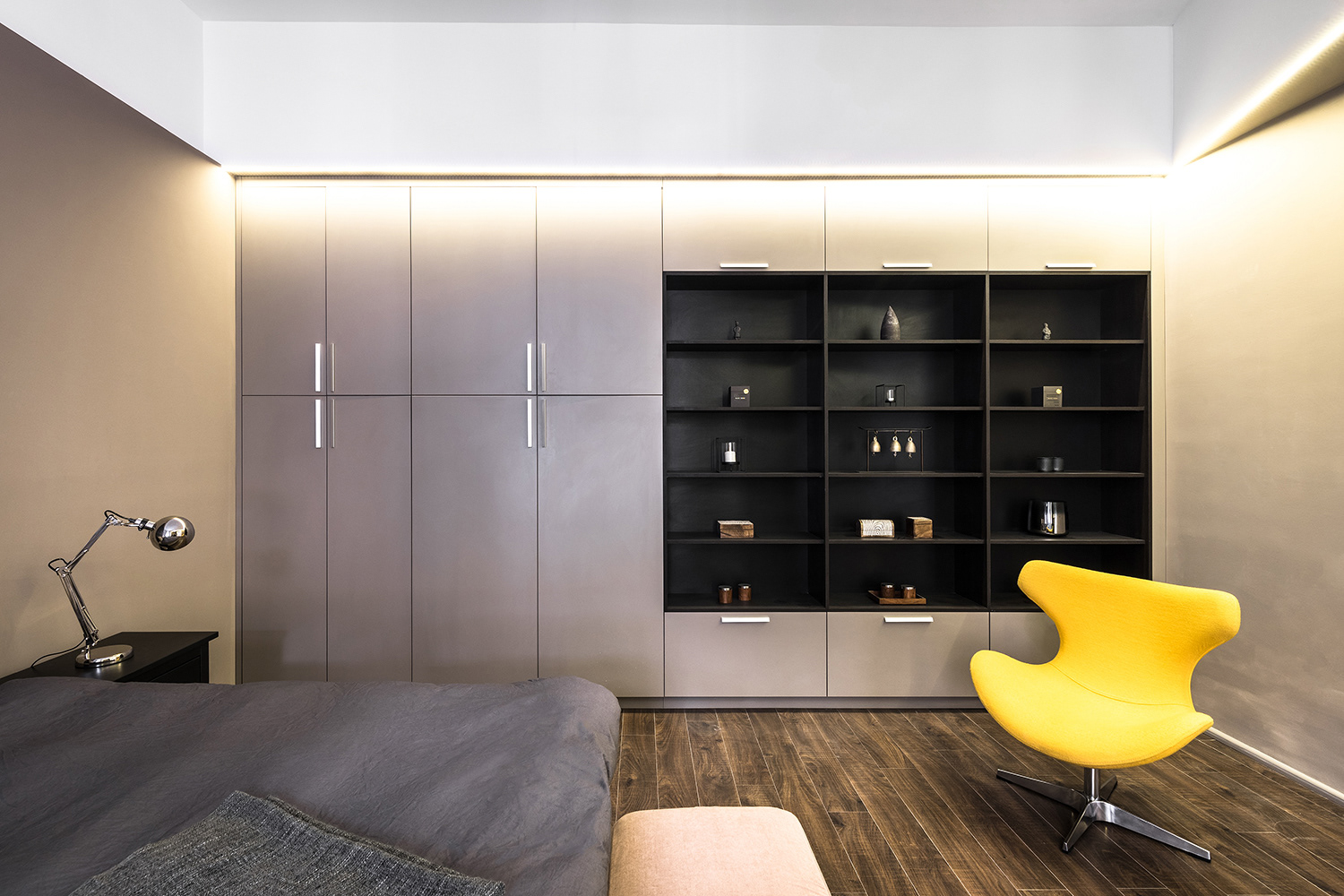 építészet/architecture: Batizi-Pócsi Gergő, Batizi-Pócsi Péter /batlab architects/
kivitelező/general contractor: Bernecker Kft.
helyszín/location: Budapest
projekt év/design and construction: 2015-2016
volumen/area: 165 nm
képek/photo: Juhász Norbert /juhasz norbert photography/