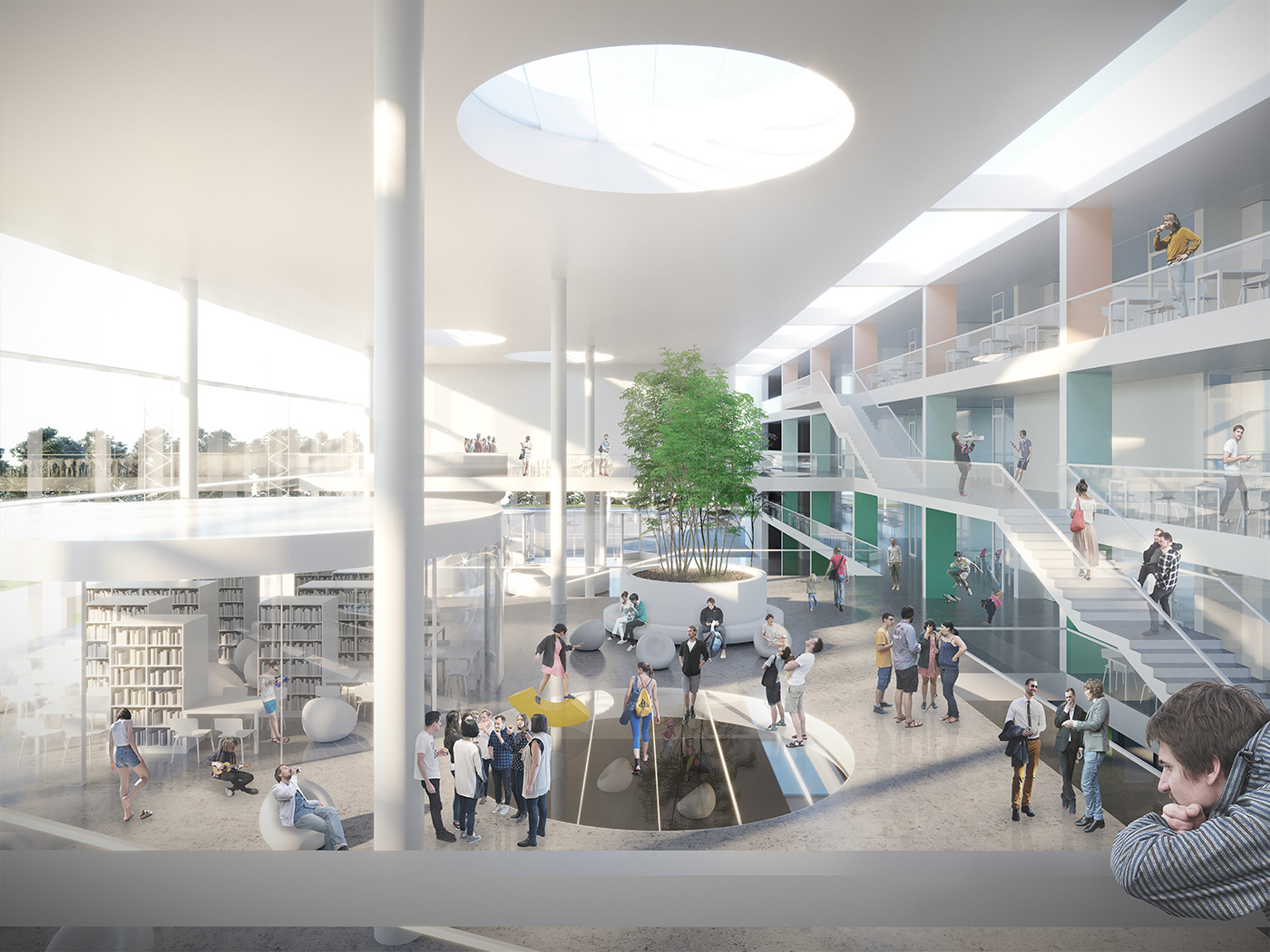 Országos tervpályázat_Debreceni Nemzetközi Iskola
Debrecen-Pallag célja egy nemzetközi iskola építése. A széles spektrumú program olyan házat kíván, mely óhatatlanul léptékváltást jelent az épített környezetben. Olyan épületet terveztünk, amely elszakad a környező beépítéstől és az erdő felé fordul. A lépték az erdőhöz idomul, míg a fókusz a közösségre irányul. A funkciókat két részre osztottuk. A cellás helyiségek és a tantermek egy ötszintes, hasáb alakú épületrészben sorakoznak egymás után. A közös használatú terek és változó belmagasságokat igénylő funkciók pedig egy lépcsőző teret kialakítva kerültek egymás mellé. Egy szint egy lépcső. A különböző szinteket lépcsősorok kapcsolják egymáshoz úgy, hogy az egy összefüggő térsort eredményezzen és mind a "kicsik", mind a "nagyok" közösségi teréül szolgáljon. Az így kialakult közösségformáló erővel bíró fórum az oktatási/iskolai/nevelési demokrácia új színtere. A zsűri tervünket
megvétel
lel jutalmazta

The goal of Debrecen-Pallag is the building of an international school. The architectural program with such a wide spectrum expects a house that will definitely cause a change in scale in the built environment. The project  designed by us breaks away from the surroundings and turns towards the woods. Scaling is defined by the woods, while the focus is on the community. Functions are divided into two regions. Cellular rooms and classrooms are arrayed in a five-storey-high rectangular solid. Public spaces and functions with a varied height-requirements are positioned side-by-side forming a stepped space. Every storey is a step. Storeys are connected via stairs in such a way that they form a continuous space to accommodate the "little ones" and the "big ones" as well.
The result is a forum with a community-forming force that can become the new scene of educational/school democracy.
The jury rewarded our project with a

purchase

.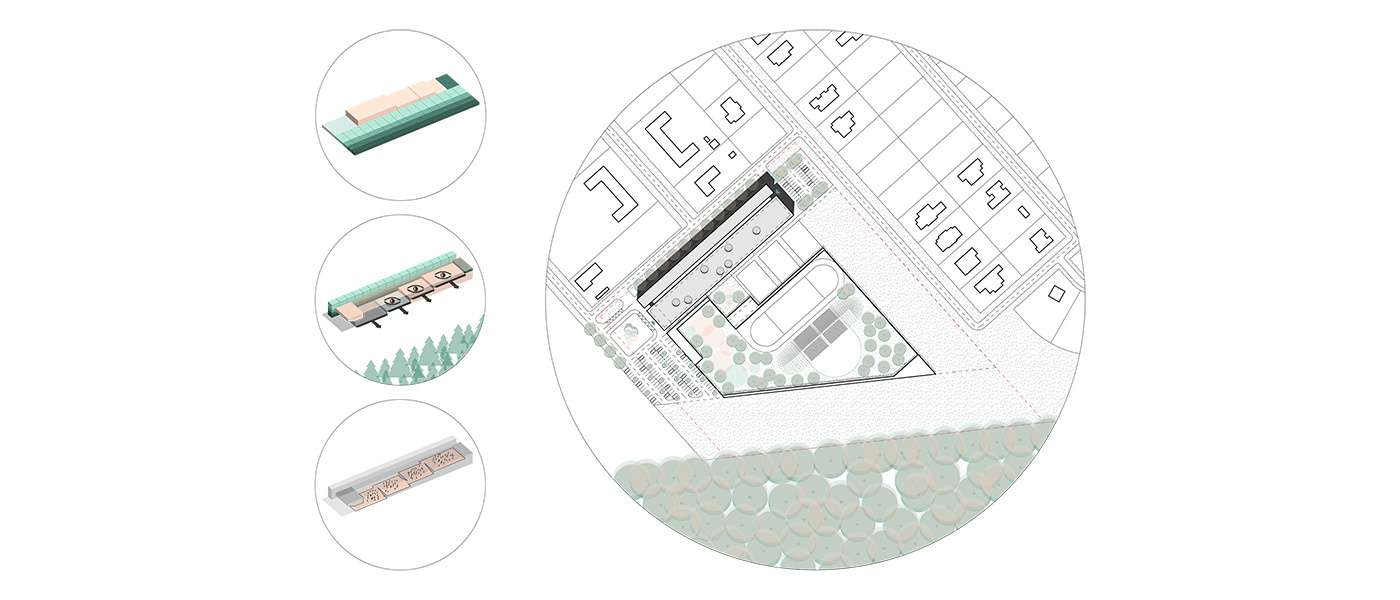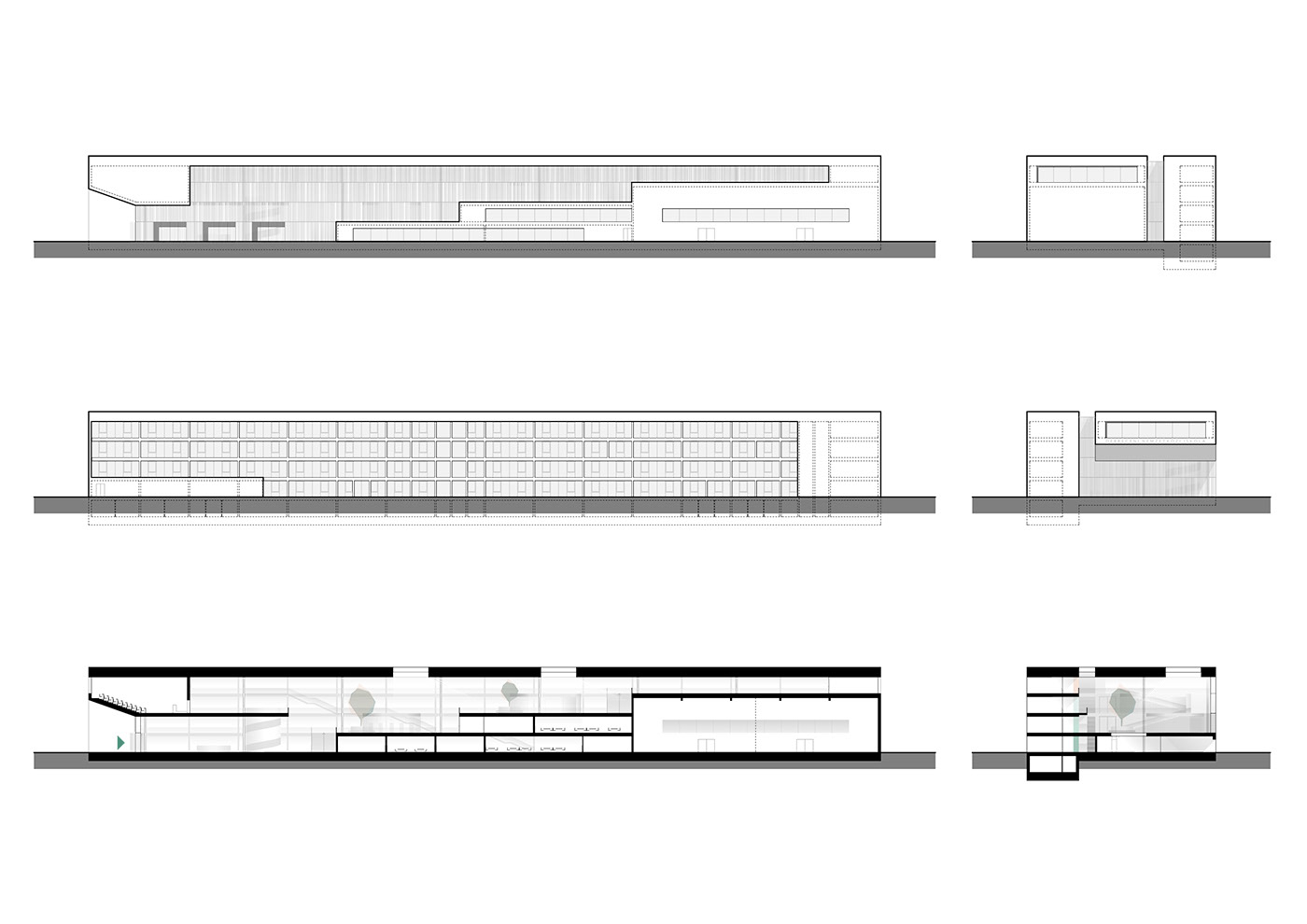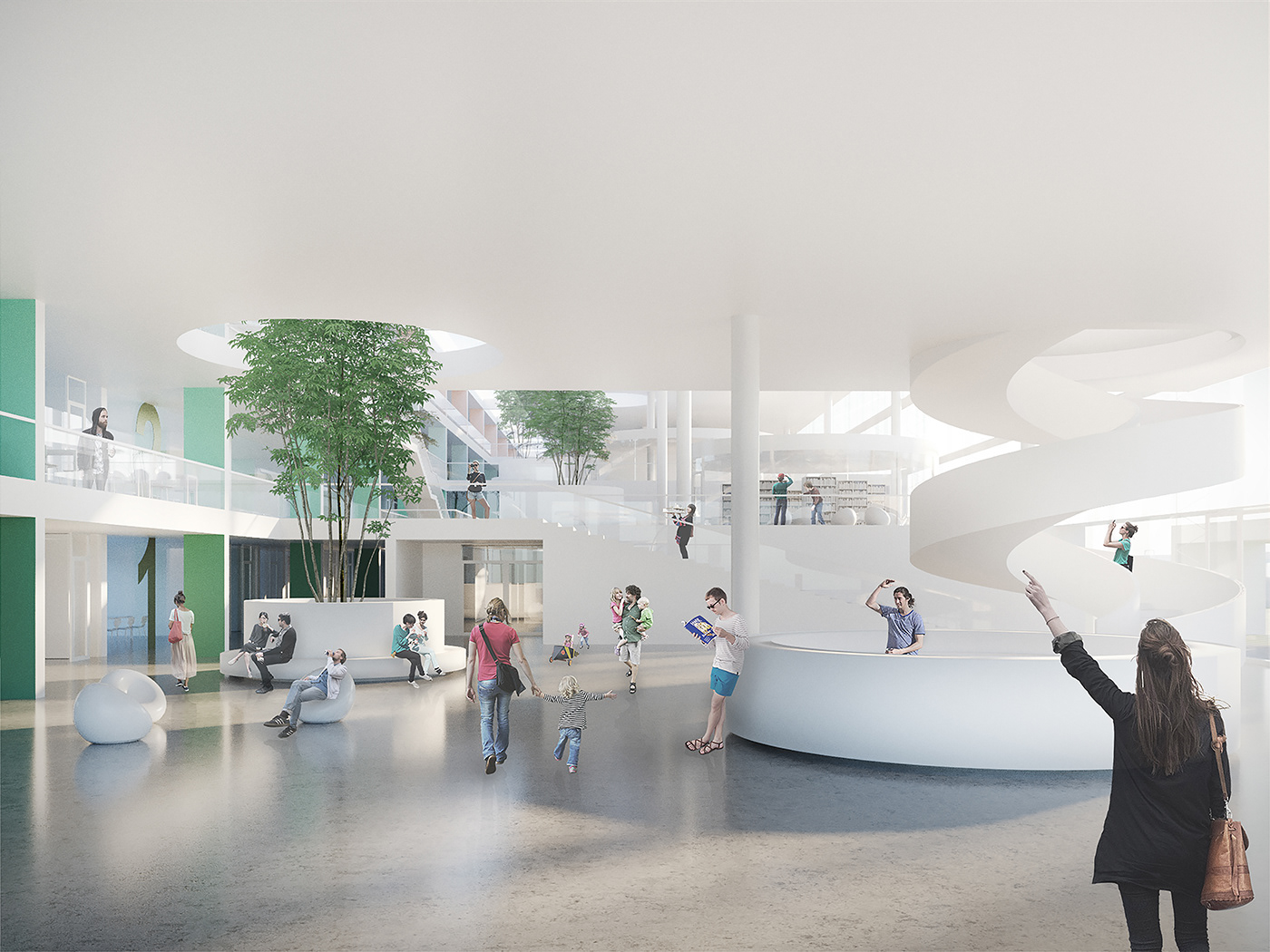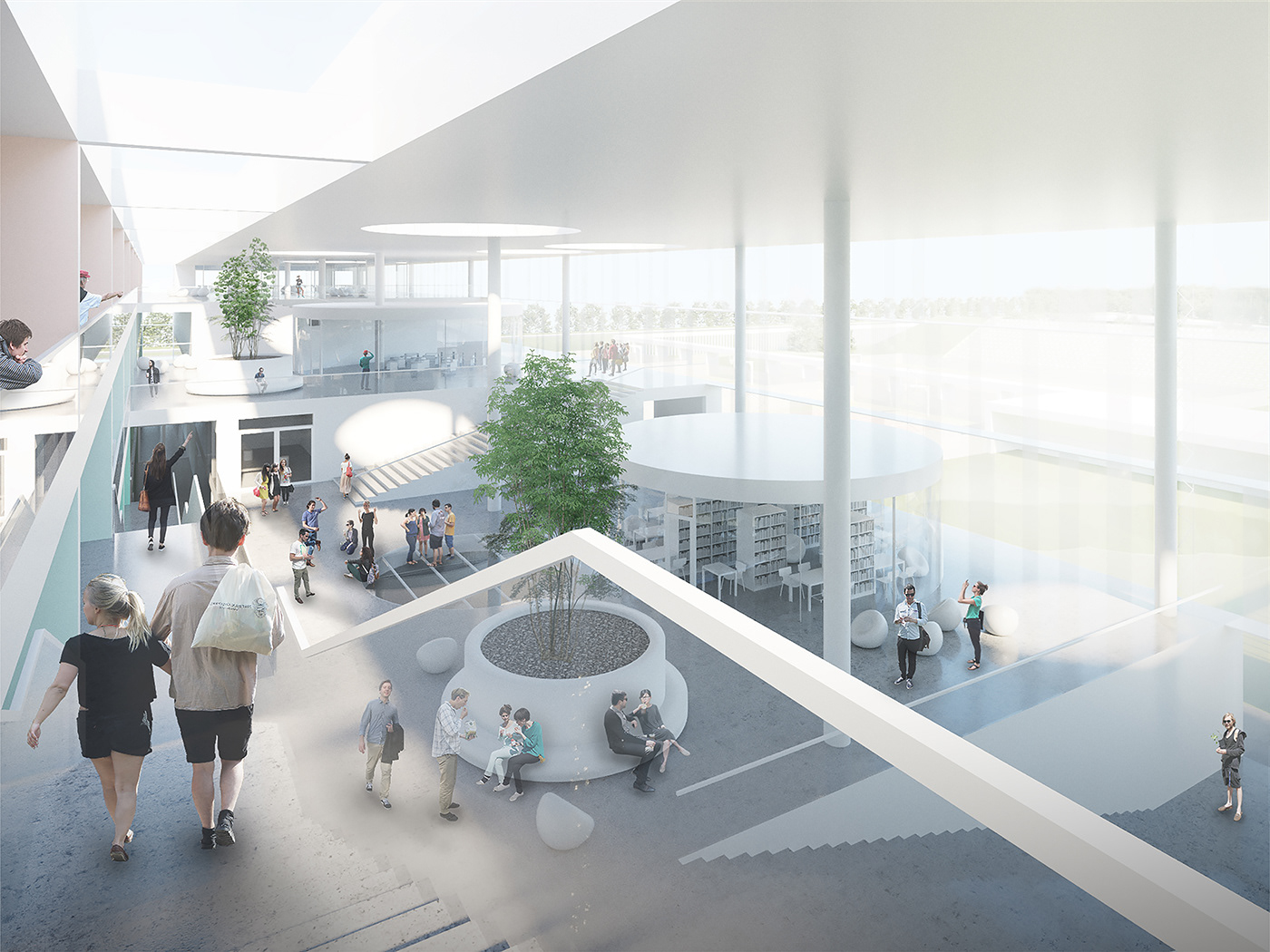 építészet/architecture: Batizi-Pócsi Gergő, Batizi-Pócsi Péter /batlab architects/
helyszín/location: Debrecen
projekt év/design: 2017
volumen/area: 10 000 nm